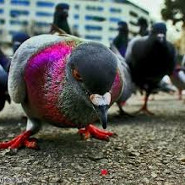 FAQ's on Birds
Do pigeons cause diseases?
Pigeons and other birds that gather in numbers in a ceiling or on a ledge etc, can cause diseases including respiratory issues, as well as be the source of lice, fleas, etc.
Q – How can we keep birds away
There are a number of options, including proofing of a roofline or overhang, netting and birdspikes. We also offer ceiling sanitisation and gas treatments to clear out any bird related infestations, such as birdlice or fleas.