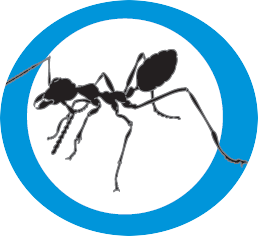 FAQ's ANTS
What kind of treatment do you do for ants?
We do a "spray/drench" treatment of inside and outside perimeter walls of premises, including immediate surrounding paving, window sills, doorframes, kitchen counter, patio edges, etc. This is followed by a granular bait or gel treatment where necessary.
Q – Is an ant treatment safe for my kids and/or pets?
 There is no issue. A child or pet would have to drink the liquid in "volume" to have an issue. As a precaution, we ask that pets are shut away during the treatment, mainly to keep them out the way of the pest technician
Q – What must I do if I have tried home remedies but they have not worked.
If using our services the home remedy must be wiped or brushed away before we arrive to treat. Ant powders in any form, are not good around small kids and pets.
Q – Will the ant treatment kill all other crawling insects?
 The treatment is "ant area specific" so while it will kill a few other crawling insects, it will not kill everything around the site. NB – We offer a "General crawling insect" treatment, which covers mainly Ants, Cockroaches and Spiders.
Q – Will the ants disappear immediately?
It will take a few days for activity to die down. In some case one may need an ant hotspot followup.
NB- We do not say you will never see another ant. You just wont see a steady stream from a particular spot.